PCBA Notice PCBA Process SMT機台 我們的環境
PCBA
Fulfill the idea of R&D Service. Diversity with small-scale amount is our strength in competition, shorten time and cost needed on setting up the parts through an integral design of BOM production line in order to provide you the faster R&D circulation.
1. An integration from CAD-->CAM assignment reaches the shortest preparation time for getting online.
2. SMD R、C may be produced with material without additional charge that spare your time for material preparation.
3. 10PCS of sample plate is also transferable onto SMT platform to resolve your trouble of going on BGA.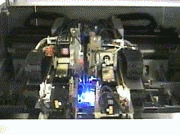 Download the Complete Video